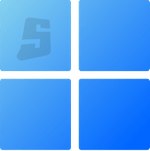 Windows 11​
Microsoft replaced
Windows 10
with the name
Windows 11​
Available as a preview (for use by software developers). Microsoft unveiled
Windows 11
on July 3, 1400, and the download of the final version of Windows 11 will be available to users on October 4, 1400. Most of the changes in Windows 11 have been fundamentally modified in UX and the appearance of the installation steps, a new design of the taskbar (Task Bar), Start Menu (Start Menu), Operations Center (Action Center), File Explorer and .. . done. Some of the new features in Windows 11 include running Android apps and improving voice typing, a modern touch keyboard with optimal key size, sound, color, animations, and new fonts and icons.
Skype, OneNote, Paint 3D and 3D Viewer software will no longer exist in Windows 11.
Some features and capabilities of Windows 11​
Change in multitasking mode
New Start Menu and Middle China Mode
Auto-HDR capability that will dramatically improve graphics and colors
DirectStorage feature to improve game loading speed
Ability to run Android application
Xbox app with XCloud
The Teams app is available by default on Windows
Windows 10 to 11 upgrades are free and will be done in the fall
Description
Version Retail Version ( Beta ) is just Unofficial on 25 September 1400 has been released ( changes )
The VL version is an insider ( Insider Preview ) and was officially released on August 12, 1400 ( see changes )
The final version will be released on October 4, 1400 .
Windows 11 will only be released in the...
Read more
Continue reading...